Agrar Group
Welcome to our website!
A new website. A new logo. The same people.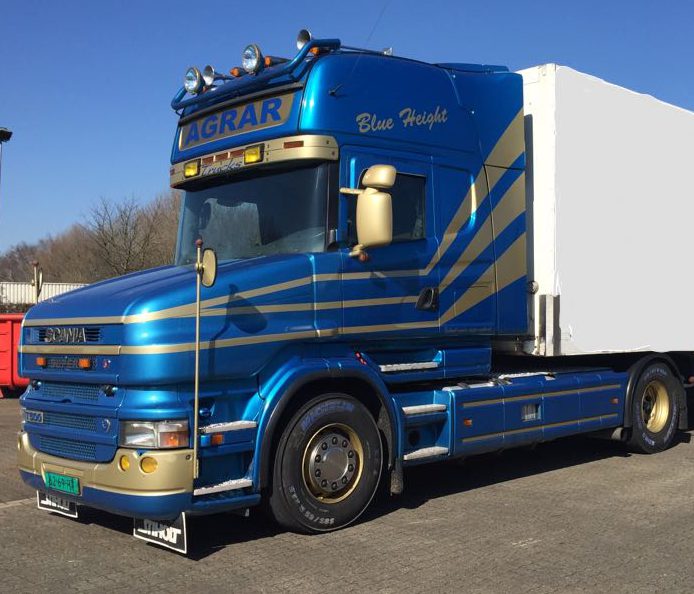 Agrar Rental – Service
You've accepted extra work temporarily. You would like to try that new work before making any substantial investments. The repairs of your truck are taking longer than expected. Your truck has broken down and your client is impatiently waiting for his cargo. Rent your truck, trailer or van immediately at Agrar Trucks.
Book now
Job offers
Transport Department
Your can become part of the Agrar Group as a truck driver (license CE), Charter or as self-employed driver.

Truck mechanics are most welcome in our workshop.

Visit our jobs page for more job details.
Used utility vehicles.
Sales
Offer
Your are looking for a specific type of vehicle that is not in the sales-page? Please, let us know and together we will find a solution.
Export Service
At Agrar's we can support you with auxiliary services for the export of the bought truck or trailer. For instance, we can take care of transporting the truck or trailer to the ports of Rotterdam or Antwerp.
Contact us
Do you have a question or just want to talk about something? Feel free to contact us by phone, email or visit us on site.
Agrar Group
Oude Roderweg 6
6422 PE Heerlen (NL)
Phone : +31 45 5411355
Mail: info@agrartransport.com
Mail: info@agrartrucks.com